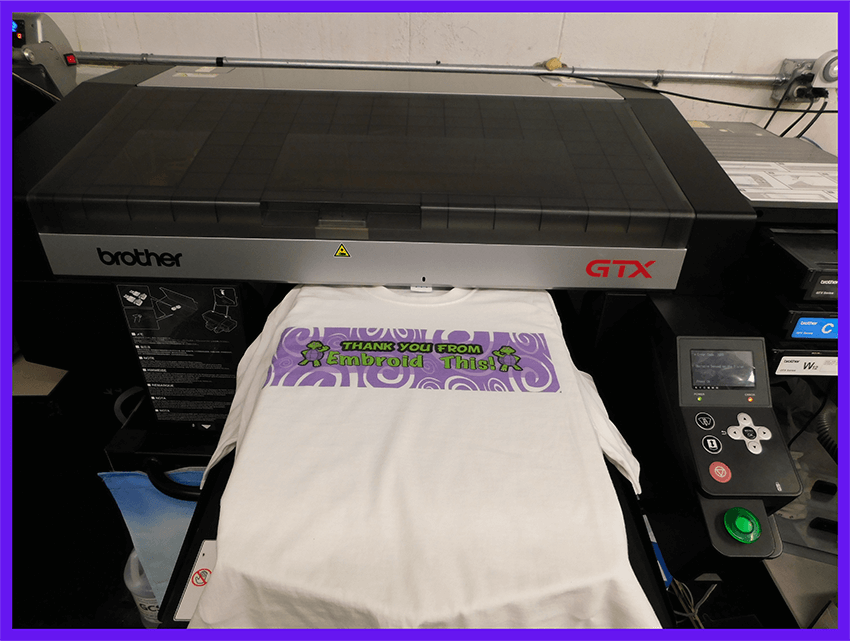 Direct To Garment (DTG), in a nutshell, is just how you print at home. The only difference is that we print on fabric instead of paper and the machines are much bigger! The really cool thing about DTG is that there are no limits on colors like there are in screen printing. You can print a full color photo of your pet as easily as a single color name and number on a jersey.
The maximum size print is 14″x16″ and it works best on cotton fabric so that the inks can be absorbed properly. DTG is fast, bright, and long-lasting.
Do you only need a single item printed?  If so, then direct to garment is a perfect solution for you because we have NO MINIMUMS for this type of printing.
Get designing and give us a call!